Virtual Lecture Series via ZOOM Tuesday February 2 2021 at 10:00 AM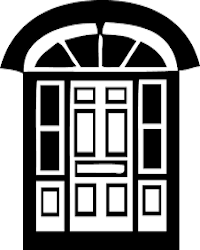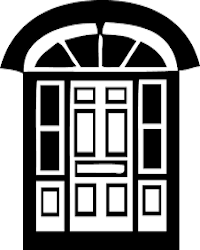 You've selected
Tuesday February 2 2021 at 10:00 AM
×
Event Summary: The Brockville Museum is pleased to be able to offer our 18th Annual Lecture Series this February and March. Of course, we've had to make some changes: this year's series is being held virtually over Zoom and we've lowered ticket prices to just $20 for the whole series (attend as many or as few as you'd like). As an added perk, tickets include exclusive access to recordings of all lectures at the conclusion of the series. Lectures will be about 45-60 minutes and will include a question period. The best part of a virtual series is that we've been able attract speakers from further afield since travel isn't an issue.
We hope you'll show your support for this popular annual program and for the Brockville Museum by registering for this year's series.
Tickets must be purchased in advance through the Brockville Arts Centre. Once you've made your purchase you'll be sent a link to register on Zoom. Tickets are limited.
Event Description: February 2nd 2021 Speaker: Ted Glenn Title: The incredible story of two journalists, a burlesque star and the expedition to oust Louis Riel
Synopsis: In 1870, Garnet Wolseley set off for Red River with 1100 soldiers to put down the rebellion started by Louis Riel. Two reporters accompanied the expedition, the Telegraph's Robert Cunningham and the Globe's Molyneux St. John. And also along for the journey was St. John's wife, international burlesque star Kate Ranoe. Ted Glenn tells this remarkable story and shares rare images in this presentation. Bio: Ted Glenn is an author and educator based in Toronto and Grey County, Ontario. The focus of his research and writing is Canadian history, with a focus on forgotten and unknown interstices. Ted writes for a general audience but with an academic's standard of research. His work includes the story of Lawrence of Arabia's off-Broadway preview in Toronto in 1919 and the role of Canadian Cyclists in the Great War.
February 9th 2021 Speaker: Charlotte Gray Title: True Crime and History
Synopsis: In 1943, Sir Harry Oakes, who had made a fortune from his Canadian mine, was brutally killed in the Bahamas, and the crime has never been solved. Charlotte Gray explains why she wrote her latest bestseller, Murdered Midas, and how there can be some interesting history behind a grisly murder. Bio: Charlotte Gray is the author of eleven award-winning books of non-fiction that illuminate Canadian history and personalities. Born in England, she wrote for national newspapers and magazines before switching to books. Her work includes Sisters in the Wilderness, Gold Diggers and The Promise of Canada. She lives in Ottawa and is a member of the Order of Canada.
February 16th 2021 Speaker: Christopher Dummitt Title: Canada Was Really Born in the 1840s- not 1867!
Synopsis: "Canadian democracy was born in the 1840s but it was an adoption, not a natural birth. Unlike every other nation in the Americas Canada did not revolt to become an independent nation. Instead, reformers simply asked to have good British government respected in Canada. After a decade of sometimes tumultuous conflict, we got it. And then an angry mob burned down parliament in protest. This talk will take us through the decade that brought us responsible government and explain why it still matters today." Bio: Christopher Dummitt is a professor of Canadian history at Trent University and the host of the podcast 1867 & All That. He has written on everything from why men barbecue and Mackenzie King's secret life to the history of the laws that decriminalized homosexuality and birth control. His book Unbuttoned: A History of Mackenzie King's Secret Life was shortlisted for a number of national prizes including the Shaughnessy Cohen Prize for the best book on Canadian politics.
February 23rd 2021 Speaker: Amy Mackie Title: Lake Superior Coasts and Ghosts: Vanished Towns & Preserved Landscapes of the Group of 7
Synopsis: More than 100 years after their first public exhibition, the Group of 7 continues to fascinate artists and connect viewers to the landscapes of Canada. You can still 'walk the footsteps' of these artists, but along the north shore of Lake Superior, many of the views have changed. Towns that were immortalised on canvas, are being reclaimed by nature. Forests that had been burned, have regrown. But there are some vistas that remain preserved. We'll explore the tales behind the paintings; created along a tiny section of shoreline on the greatest of the Great Lakes. Bio: Amy has spent more than 25 years connecting people to history and places. Beginning as a volunteer costumed interpreter at Fort Wellington National Historic Site and Upper Canada Village, Amy went on to work as a Natural Heritage Educator at Charleston Lake Provincial Park. Locally, she is known for her 10 years working as the Interpretation & Public Program Coordinator at the Brockville Museum. She studied English Language and Literature and History (with a specialisation in Canada in the First World War) at Queen's University. For the past 3 years, Amy has been the Visitor Experience Manager at Pukaskwa (pronounced puck-a-saw) National Park coordinating the team that operates camping (front country & back country), visitor centre, park store, interpretation and events. Just before the COVID-19 shut down, she spent 4 months working in Iqaluit coordinating Visitor Experience for the Nunavut sites (including the Wrecks of the HMS Erebus and HMS Terror). She considers herself lucky to be able to experience more of Canada's vast landscapes in person while working to help others connect with amazing places across the country. During her schooling, she was fortunate to spend time studying in Luxembourg and the UK. 2 things travelled with her to stave off homesickness: a copy of Grey Owl's 'The Cabin' and a postcard of Lawren Harris' 'North Shore, Lake Superior.' This longing for the wilderness of home is what first got her interested in the Group of 7 when she was still in high school. Amy is excited to share with us some of the paintings that were created near her new home, along with the stories of the people and places that inspired them.
March 2nd 2021 Speaker: Cris Kohl Title: Kingston and Thousand Islands Shipwrecks
Synopsis: While the Kingston and the Thousand Islands areas share a massive and rich maritime history, that legacy's most visible evidence remaining with us today lies under water in the form of material history-- namely SHIPWRECKS! This presentation offers an overview of the area's maritime history, detailed information about many ships and how they were lost, and underwater visuals showing highlights of each shipwreck today. Bio: Cris Kohl is a Master Scuba Diver by training, a prize-winning underwater photographer of shipwrecks since the mid-1980s, an intense researcher making extensive use of his Master of Arts degree in History, and the author of 17 books about Great Lakes Maritime History.
Venue
Brockville Museum ZOOM Events
5 Henry St.
Brockville ON K6V 6M4
Performance Notes
Only one Lecture Series purchase needed per household.

Purchase of the Virtual Series includes the following lectures:

February 2, 2021 Ted Glenn - The incredible story of two journalists, a burlesque star and the expedition to oust Louis Riel.

February 9, 2021 Charlotte Gray - True Crime & History

Febraury 16, 2021 Christopher Dummitt - Canada was really born in the 1840's - NOT 1867!

February 23, 2021 Amy Mackie - Lake Superior Coasts & Ghosts: Vanished towns and preserved landscapesof the Group of 7.

March 2, 2021 Chris Kohl - Kingston & Thousand Islands Shipwrecks
×
This is a festival seating performance - the seats are on a first come, first serve basis when you arrive at the theater.
Doors open 1/2 hour prior to start of performance.