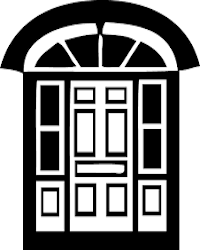 2022 Virtual Lecture Series Via Zoom
When
Occurs on Tuesday February 1 2022
Approximate running time: 1 hour and 30 minutes
Venue
Event Notes
×
The Brockville Museum's Annual Winter Lecture Series returns for a 19th season this February. Due to the ongoing COVID19 pandemic, the series will once again be held virtually, allowing ticket holders to join in on the conversations from anywhere in the world.
Lectures will take place on Tuesdays at 10am all month long. One ticket provides the ticket holder access to the entire series of four lectures, as well as to recordings of each lecture at the close of the series. Tickets are just $20 and are available exclusively through the Brockville Arts Centre Box Office (online or by phone). Proceeds from ticket sales support Museum programming and will help ensure the continuation of this popular event in future years.
February 1: Alexander Gates - 125 years of Fear and Fascination with the Automobile More than a century ago, fear and fascination gripped horse owners with the introduction of mass-produced automobiles, and today modern Canadians grapple over the idea of autonomous vehicles ruling the roads. Gates will explore our complicated history with the automobile and its technological evolution in Canada using examples from the Canadian Automotive Museum's collection.
February 8: Suzanne Evans - Discovering Ethel Mulvany and her Starving Prisoners of War Cookbook While working on a research fellowship at the Canadian War Museum in Ottawa Evans came across the name of Ethel Mulvany, a Canadian woman who had helped organize the creation of three Red Cross quilts while she was a prisoner of war in Singapore. The quilts, works of art as well as secret communication devises, were interesting, but when she discovered that Mulvany had written a Starving Prisoners of War Cookbook, she was hooked. This lecture will summarize Mulvany's story and describe the trials and delights of tracking it down from London to Singapore and on to Manitoulin Island.
February 15: Joanna Dean - Transgenic Goats and Taxidermied Bison: the unnatural lives and afterlives of museum animals This talk will trace the checkered history of museum animals by telling stories about individual animals. First we will discuss the spider goats that were once held in Canada's Agriculture and Food Museum, and ask why they ended up at the Pittsburgh's Center for Postnatural History. Why did they make people so very uncomfortable? Then we will turn to the massive bison who fill the diorama at the Canadian Museum of Nature. Who shot them? Why? And why is this story not told to the visiting children at the Museum? What can we make of the wistful display of a taxidermied passenger pigeon in the same museum, or those lumbering dinosaurs? Finally we turn to Jumbo the elephant, who was famously killed by a train in St. Thomas, Ontario, and ask why pieces of Jumbo were sent across North America. What did scientists, athletes and elephant lovers see in these relics? We will dip into scholarship in the growing international field of animal studies and animal history to think about what these Canadian stories tell us about our relations with other animals, and, of course, ourselves.
February 22: Dr. Eric Fillion - Art Matters in Canada-Brazil Relations (1940s-50s) It is a little-known fact that the first cultural agreement that Canada signed was with Brazil in 1944. The two countries' rapprochement launched a flurry of activity that centred mostly around Montreal, connecting the city to Rio de Janeiro amid the turbulence of war and its aftermath. Why Brazil? And what could songs and paintings achieve that traditional diplomacy could not? This talk examines two neglected histories: that of Canada-Brazil relations and that of culture's role in Canadians' pursuit of an international identity. By tracing the origins of our country's cultural diplomacy to South America, it calls attention to the ambiguous yet important roles that impromptu ambassadors (musicians, but also painters and writers) can play in the making of international and intercultural affairs.
Lectures are approx. 90 minutes in length and will include the opportunity to ask questions of the speakers. Lectures will take place using the Zoom – webinar platform. A Zoom account is not required.
Special Note: Ticket holders will be emailed a Zoom link on the Monday before each lecture (ticket sales close 24 hours in advance of each lecture). Please make sure you have provided a valid email at time of booking. If you have not received an email before 9am on the Tuesday of the lecture, please email the museum at museum@brockville.com Ticket holders will also be emailed YouTube links in March with exclusive access to recordings of all lectures.
Convenience fees charged at checkout go to the Brockville Arts Centre and help support ticketing services for community and not for profit events.